Pen At Hand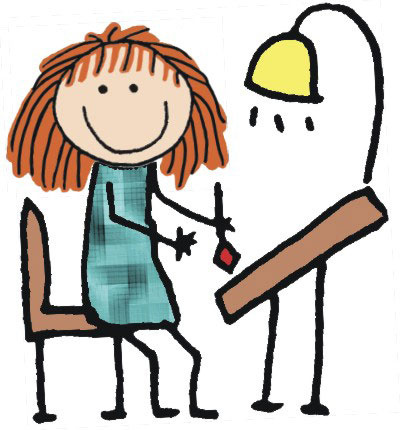 Products by Ronnie Horowitz
We specialize in stationery products that are personalized
not only with names but also from
over 150 Stick Figure characters and logos
to create a humorous, yet realistic look!
We are a wholesale distributor and this web site is for the sole purpose of displaying our product line.
Our products are only available for retail sale
through our authorized dealer network.
****************
Pen at Hand is "the original Stick Figure company". It was founded in 1981 by Ronnie Horowitz who still runs and owns the company. Ronnie began by "doodling" stick figures for local friends and neighbors in her home town of Northbrook, Illinois. October through December she sold her designs at local art fairs and Holiday Boutiques. They were always the biggest sellers at these events! Soon local stores contacted her to sell through them.
This proved successful and Ronnie was encouraged to exhibit at The National Stationery Show in New York. Her first year there in 1994 her Stick Figures were an instant sensation since no one had ever seen a line of stationery with so many choices! Pen at Hand has been recognized for its excellence by The Wall Street Journal as best Children's stationery, the directors of ABC's The View picked several of our products as Director's Choice, our lunch sacks have been featured on NBC's The Today Show, and Child Magazine showed our Lunch Stickers in a back to school issue.
Today the Pen at Hand line includes not only stationery but many other products such as clothing, totebags, mugs, luggage/ID tags, lunch sacks, aprons and pads. Our products offer a fun way to present your family and friends with unique and very personalized items.

4120 Terri-Lyn Lane, Northbrook, IL 60062
Phone: 847-498-9174 Fax: 847-498-5283